Aiden Miller and Jason Keys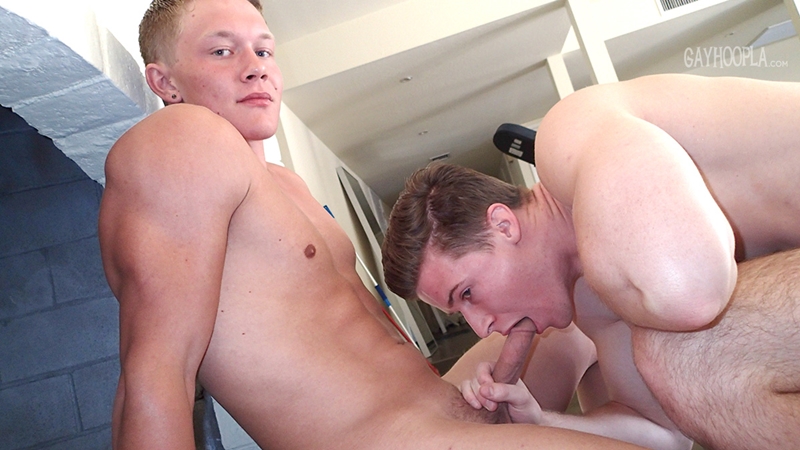 Gay Hoopla says: Aiden Miller was busy signing some releases when Jason Keys was at the studio. Jason being the horny bastard he is, decided he wanted some of Aiden's monster cock because rumor has it, Dmitry Dickov had competition.
After some coercing and bullshitting with Aiden, Jason convinced him he could "help" prepare him to grow in this industry. Aiden was worried he'd get in trouble but after speaking with Jason, felt better. Jason moved in for a kiss and Aiden really enjoyed it.
With some more fooling around, Jason suggested Aiden stick that monster in his mangina. Jason never had a cock that big go into his tiny little hole.
Aiden becomes very comfortable quite quickly and starts plowing away. After two enthusiastic nuts were blown, Jason just walks his bowlegged ass off set. Not sure what position he's sleeping in tonight.