Dean Phoenix's huge cock grows to full mast inside Lance Ford's mouth
Next Door World says: With a knock at the door, Lance Ford suddenly finds himself in a very compromising position. Officer Dean Phoenix has found the stash and is looking to bust the guilty party. Luckily for Lance, Dean has a soft spot for good looking perpetrators and a particular hard on for Lance.
Dean is willing to look the other way provided Lance can give him a reason to do so. Lance seems confused at first, so Dean unzips his pants and pulls out his baton to give Lance a better idea. Lance quickly understands the deal and falls to his knees.
Dean's cock grows to full mast inside Lance's mouth, but he's got his eye on Lance's pretty little ass, telling him to bend over. Lance does as instructed and Dean plunges his raw cock deep inside the would be felon, fucking Lance's bubble butt from behind as Lance grips the comforter.
Dean fucks Lance hard, meting out some 'street justice' and Lance takes it like a champ, riding Dean's nightstick and stroking his load all over the cop's chest, as Dean pulls out and spits his load all over Lance's face, and Lance drinks it dry as Dean dips his cum-dripping cock into Lance's mouth a facial courtesy of the long arm of the law.
Lance tells Dean he has no problem if the Sheriff decides further interrogation is necessary.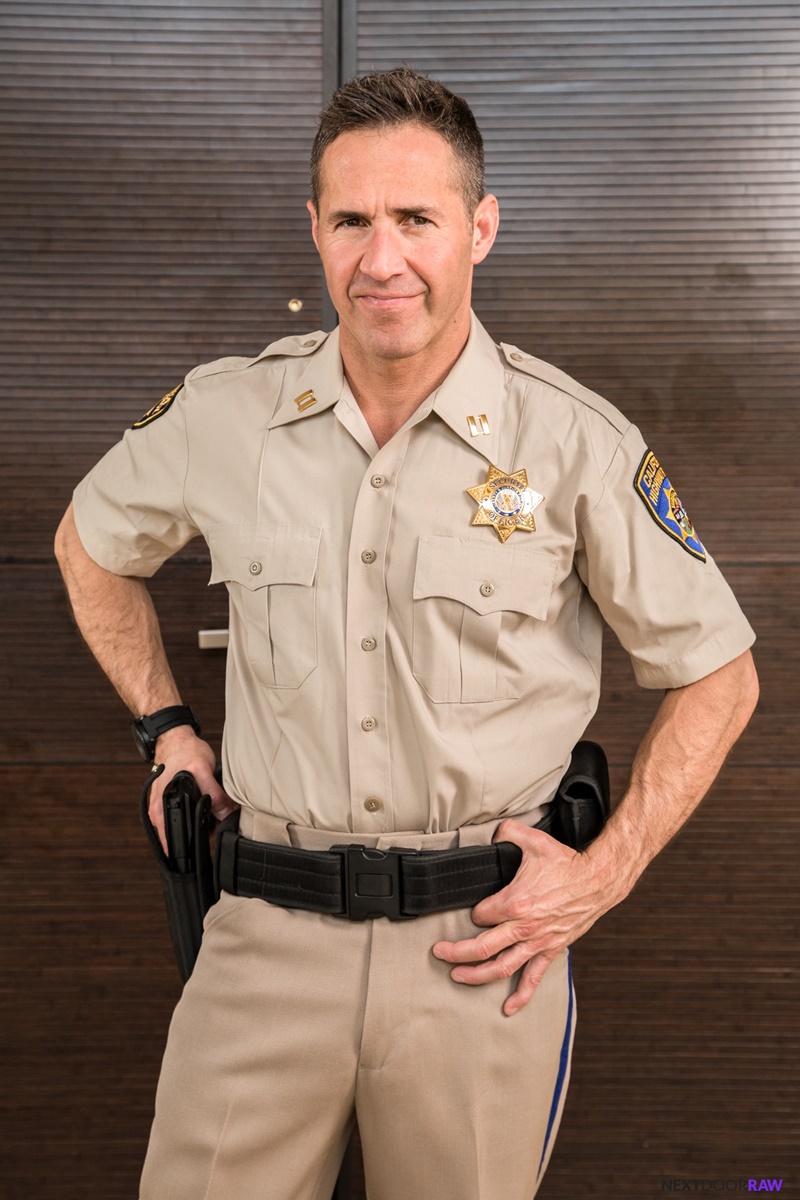 [This post contains video, click to play]