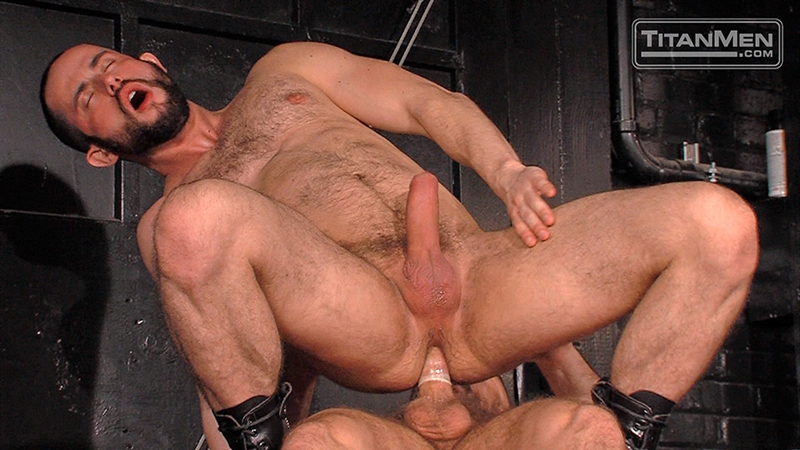 Dirk Caber and Felix Barca
Titan Men says: After a safety inspection, Dirk Caber isn't ready to leave Felix Barca: "There's one more thing I'd like to inspect," says the stud, moving in for a kiss. Their hands roam, the bulges in their jeans touching as they kiss.
Dirk licks Felix's pit, arm and chest, soon burying his face in his bud's groin licking his shaft before it pops out. Dirk slurps on the uncut beauty, teasing the foreskin and taking it deep, his beard rubbing Felix's shaft after he sucks on his balls.
Dirk reaches up to grip Felix's chest then rubs his beard and head on Felix's cock before taking it deep. They kiss as their big boners grind against each other in hot swordplay Felix's rod poking Dirk's sac. Dirk feasts on his hole, then fucks Felix from behind.
The bottom smiles as he gets rammed, his ass rippling. Felix sits down on the top, his own big boner bobbing as he goes down. On his back, the bottom gets stroked and fucked by Dirk at the same time, their sweaty bods soon covered in cum.