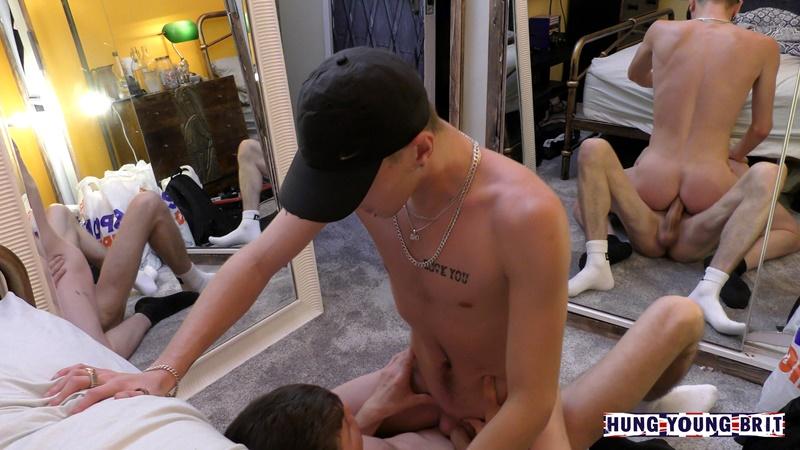 Sex-mad cute lad fucking horny little cunt fucked in the arse ending in a creampie
Hung Young Brit says: Waking up in the middle of the night Fucking horny little cunt, I pulled his boxers down️, spit on my fingers, shove them into his hole and fuck that Danny boi. REAL lads, REAL sex his real name is Danny, he's genuinely up 4 fucking everyone Here:
Sex-mad cute lad spends the night round ours and fucked rotten, Creampie Galore. I'm fucking him all night long and you know me guys, I can really cum quite a few times.
Oh, and it's not just in his arse. Me and this horny sex mad little fuckka work on my record (which is 8 times btw) for the number of times I can fuck and spunk in 1 night.
Yeah, this is by far the most amount of cum I've ever shot in 1 session. And we got most of it on film 4 you too. I think what made it hotter than most is that we didn't have anyone else there filming us, in fact, the flat was completely empty AARRR.
I woke him up by pressing his bum right into my waist. We had left the cam right next to us (I kinda had a feeling this would be happening.) HAHA, the footage is a bit grainy at first because it's dark N stuff but it's fucking horny.
As fuck watching it because it's REAL, I LUV fucking him knowing my spunk's already up his arse AND LOTS OF IT. It's as wet as an ocean up there.
I'm doing him on his side flip him over and start fucking him face down, such a tight arse on him and he's begging for it. Halfway though we stick the lights, on and I put him on the floor, u can proper see my dick going in and outta his smooth arse.
FUCKING WELL HOT we both love it and I shot quite a few time up his arse, I cum in his mouth AND I cum on my fingers and finger it up his arse as well. He's drenched in cum. This boy left the flat the next day with over. LOADS up his arse (no lie) LOL.
I've got hard writing this again and going to have another wank now, LOL. Danny is not only one sexy lad but he's family to us now, he's moved in and living with us.
I know you will like him, just promise me you won't fall in love coz he's a right heart breaker.