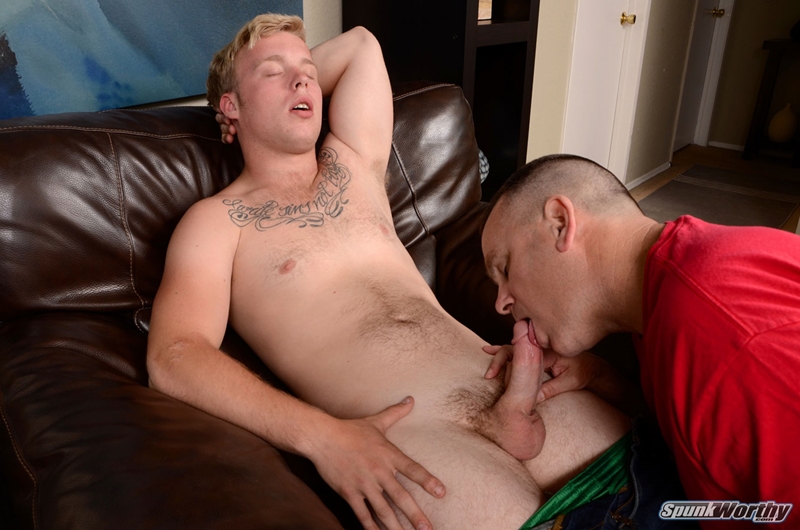 Spunk Worthy says: It's great having guys like Hugh around. He is always horny and ready to blow a load. Even if he's already jerked off 2-3 times that morning, you can count on him wanting to go for round four in the afternoon.
Hugh had said he loves getting a good blowjob, but, of course, he hasn't found many girls who can do the job well. After peeling his jeans off, it took just a couple turns of deep-throating his cock before it was standing rock hard, with Hugh grabbing the back of my head, moaning in appreciation as my mouth worked his shaft.
My tongue made its way down his balls which made Hugh's moaning get even louder, so I moved further down, eventually pushing his legs back to expose his pink hole. Hugh's head rolled back, mouth wide open in ecstasy, as I went back and forth between rimming him and teasing his ass with my finger.
I half-joked with him that he had better stand up before I pulled my dick out and fucked him. After standing and drilling the back of my throat, Hugh positioned himself back on the chair and let me get to work finishing him off.
I found the magic button, apparently, when I lubed up a finger a slid it up his ass while sucking his cock. The build-up was super intense before a fountain of cum erupted that flew all over the place.