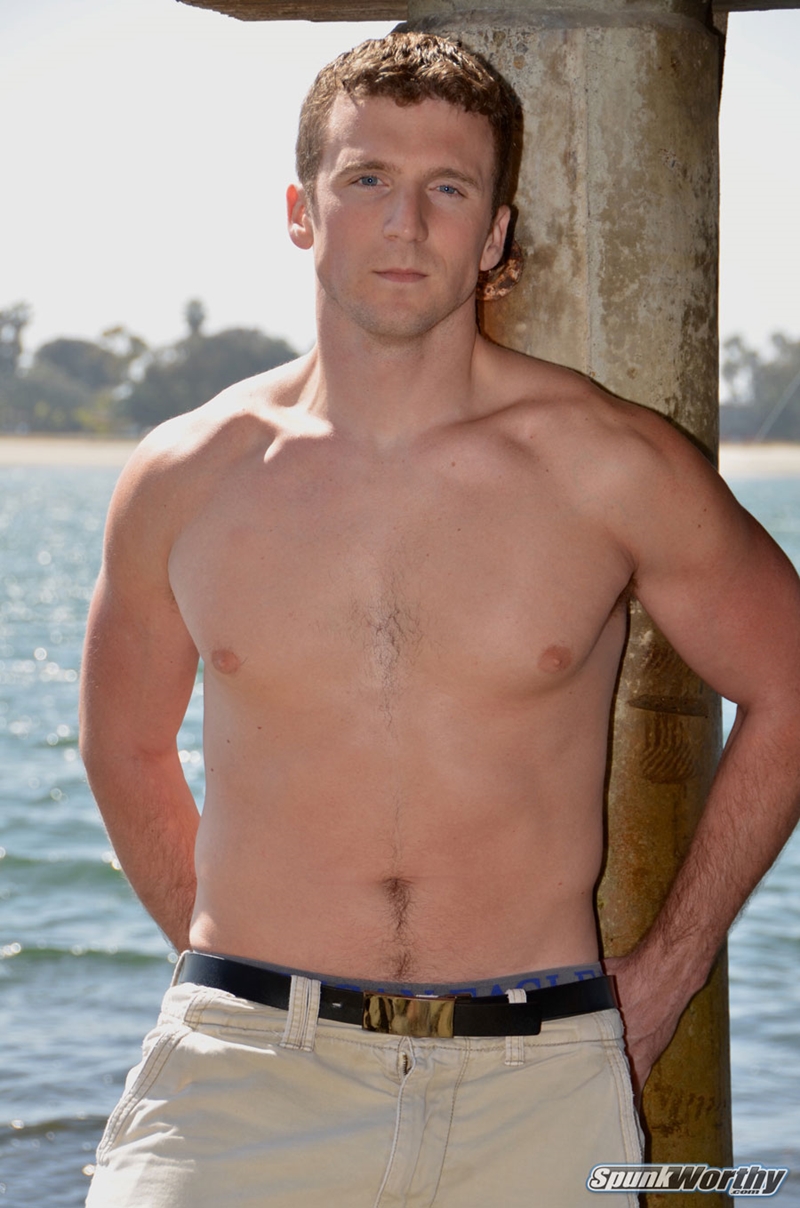 Spunk Worthy says: Glen was introduced to me through a mutual friend, recently. Glen was between jobs and needed a way to bring in some cash, so our friend suggested he get in touch with me to try his hand at porn.
Glen is 28 y/o, 6′ 3″ tall, with size 14 shoes. He was a wrestler and football player before signing up with the military for a stint.
It was in Army basic training that a buddy of his brought some porn into the barracks and the two of them ended up horned up and jerking off together. "Battle buddies," as Glen put it with a laugh. Sounded like there might have been a hint of curiosity about guys while he told the story, so I tucked that thought in my pocket.
Glen showed up with a 5 day load stored up, so he was raring to get started. He seemed to get off on the cameras pointed at him until it came time to show off his ass. Bent over the chair, Glen's cock started to lose its luster which I saw as my opening. I reached in to give him a little tug and see if I could bring it back to life.
After some initial hesitation, Glen agreed to letting me finish him off for some extra bucks. I asked him what it was like having a guy stroke his cock.
"It's a little weird," he said. "But it feels good."
I don't think he was lying, either. By the end, Glen's eyes were rolled into the back of his head as cum spurted all over his pubes in a super intense climax.
Glen summed up his first hand-job from a guy in a way I couldn't have said better myself: "It worked out pretty well."