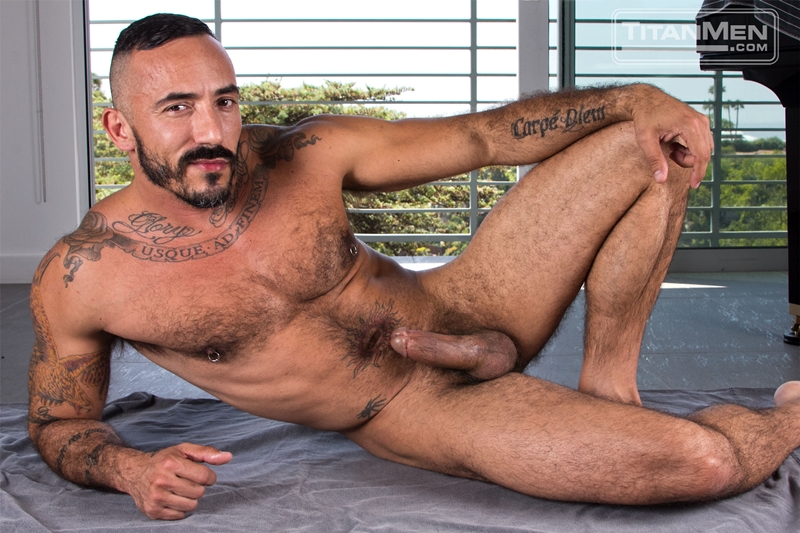 Titan Men says: As their hairy bodies grind against each other, Alessio Romero and Ray Nicks kiss in the living room—their hands all over each other. Ray licks Alessio's nipple before dropping to his knees to suck his cock.
Alessio has his hand on the back of the sucker's head, guiding him down and moaning "Yeah! Just keep doing that!" as his dick gets worked over. They kiss again, Alessio then sucking his bud back as the camera looks up at his toned bod.
Hard as a rock, Ray gets deep throated Alessio also sucking his hairy sac, placing his hand on Ray's abs the entire time in a romantic touch.
Ray bends over and gets eaten, his ass soon rippling as Alessio pounds him from behind. Ray sits down on the top, his own cock throbbing as he grinds down.
The two take turns doing the work, Alessio pounding from below before Ray bounces on it ("Yeah! Ride that!"). On his back, the bottom's balls bounce as he gets it hard—his body soon covered in cum.