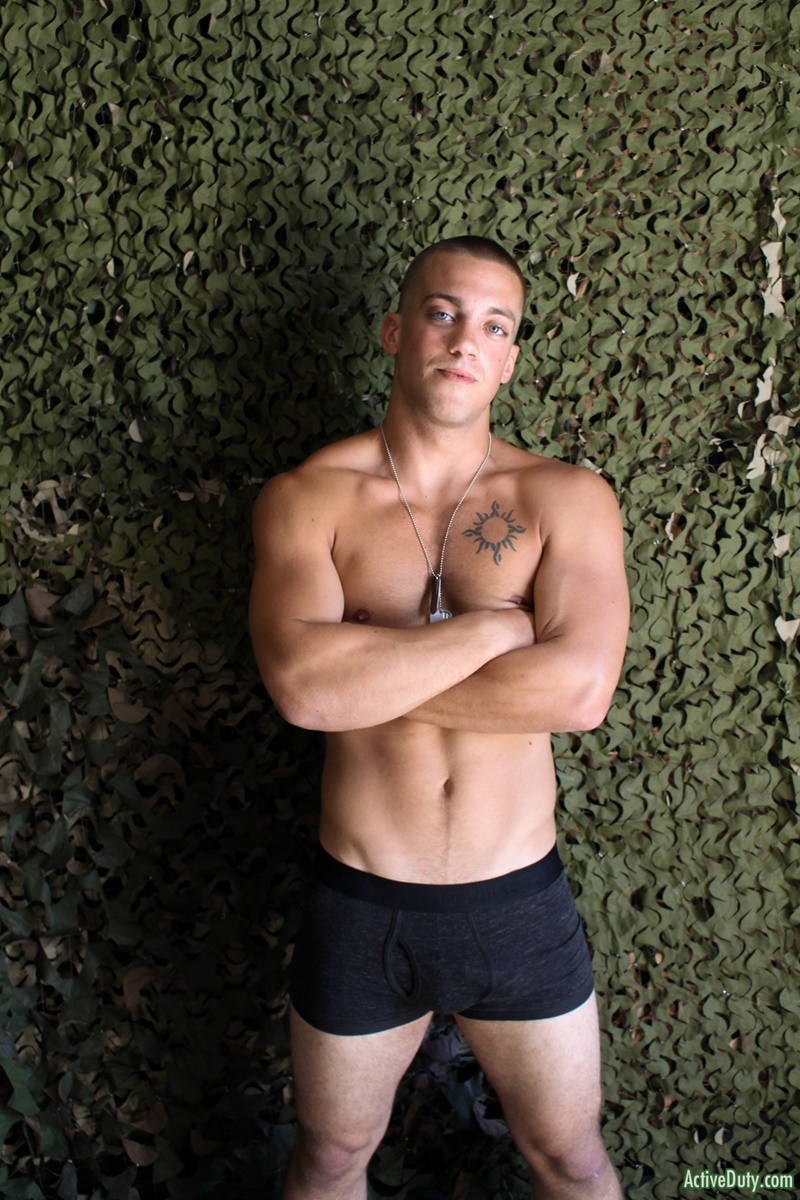 Active Duty says: The recruits keep falling in waiting for their chance to be a part of this great squadron. Today we have a young 22 year old who stands at 5 feet 8 weighing in at 160lbs and goes by the name Scotty Dickenson. He is an avid camper and loves to hang out by the bonfires having a great time with his friends.
Scotty is geared up and ready to go as he begins to show off his sexy young physique. This is his first time in front of the camera and the shyness is most definitely a turn on. We love to give you the realist moments that these rookie soldiers are going through.
Scotty likes to stroke his cock fast and hard with no hesitation at all. He builds up a sweat with all the fast stroking of his meaty dick. You can hear every sound from the lube as his grip tightens around his dick with every tug.
While Scotty continues to stroke his throbbing cock he also plays with his sweaty hole. He stands up to give us a great view of his hairy legs and what a spectacle.
He's more comfortable as ever as he has his legs spread out on the couch building up his nut and Claude moves in close for us at the perfect time to see his second blast of jizz erupt out of his thick dick.
[This post contains video, click to play]